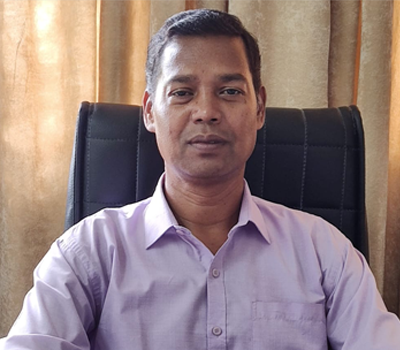 Fr. SwarnTigga, S.J.
Assistant Coordinator XIPT
It gives me immense joy and happiness to invite the aspiring students who are keen to make the best career in the technical field as good technocrats. The diploma holders play a very important role in industrial and economic developments of the country. They develop and master specialised skills in the chosen areas and provide much needed support in any engineering establishments. The students having diploma in engineering also provide support services in various other sectors of economy, including service sector.
Xavier Institute of Polytechnic and Technology (XIPT) is among the top reputed technical institute imparting high quality technical education. The evolution of the institute over the past twelve years has witnessed a strong blend of state-of-the-art infrastructure and intricately intertwined human resource, committed to providing professional education with trust, creativity and innovation. Here at XIPT, we are imparting skills and knowledge to our students in the best possible manner to make them dream big and get the employment. It is rightly said that a dream becomes a goal when the action is taken towards its fulfilment and we are committed to providing optimistic, independent, compassionate, life-long learners and leaders who will bring glory to the institute, state and the nation.
We, at XIPT take every care to fulfil the hopes and aspirations of all students by providing them the best physical and academic infrastructure needed to make them competent technical professionals. Our outstanding faculty members add value to our best endeavour to provide technical knowledge to our students in the best interest of all the stakeholders in the country. I take this opportunity to acknowledge the extreme hard work put in by our dedicated staff, by working round-the-clock to keep our institute at the zenith of success.
I welcome you all to join our institute and make a best career in life.