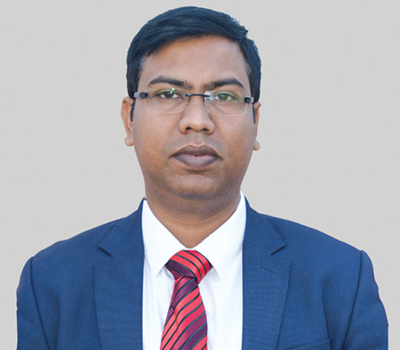 Jaitun Kumar
Registrar XIPT
Welcome to Xavier Institute of Polytechnic & Technology (XIPT), Ranchi- the only technical education institution run by the Society of Jesus in Jharkhand. The genesis & journey of XIPT, so far, has been extraordinary with peaks & valleys. Over the years, XIPT has developed its own unique identity and has a lot to offer to its students for a wholesome campus experience.
XIPT aims to provide a balanced mix of academics & extracurricular for the comprehensive growth of its students. Student centered activities/ committee are formed in the campus to promote the personality as well as academic development of the students.
The institute focuses its primary concern on providing its students with the best placement opportunities. In 2022, XIPT has witnessed some of the big-league companies such as Tata Power, Kirlosker Brothers India Ltd, John Deere, Reckon India etc. have visited the Campus and recruited our students and some of the companies are still visiting the campus to recruit students of the outgoing batch.
Abiding by the Fit India movement, XIPT stresses upon its students to commit to be healthy & fit and thereby the institute offers a well-equipped gymnasium inside its campus.
XIPT is the only institute in Jharkhand to provide its students with the best range of sports shooters training. The institute has set up a shooting academy in the campus to churn out true sporting champions gunning for the nation.
The Logo of our institute has the words 'Light of the world' because we inspire our students to illuminate the society with their wisdom, resilience, integrity, passion, humility & an attitude of empowerment.
With this, I would like to welcome all the aspiring students to be a part of the exclusive journey of the XIPT family.
Best Wishes!!